When it comes to boosting your vehicle's performance, nothing is more efficient than a dyno tune. Available in different stages, it will provide your car with enhanced performance, better fuel economy, unlocked engine power and improved handling after one process.
One of the very best things about dyno tuning is that you will receive both the ECU and TCU processes designed to exponentially enhance the performance of the engine control unit (ECU) or the TCU (transmission control unit).
So, let's take a look at both of these incredibly worthwhile processes, as well as the different stages of dyno tuning, and why they are one of the very best things you can do for your car:
ECU tuning
An ECU tune, or "remapping", is when the vehicle's ECU is modified to enhance numerous vehicle performance aspects. The remapping involves the tuning expert overwriting the ECU's existing software with brand new software, thus allowing the car's owner to reprogram the vehicle's airflow, fuel injection, sensors, and many more aspects.
Essentially, an ECU tune alters how the engine drives the car, with the driver choosing how they want to put the tune into effect. ECU remapping comes with a range of fantastic benefits, including enhanced speed and power, with some remapping experts saying they have increased horsepower 30-40bhp as well as torque up to 80nm.
What's more, this process can also make the vehicle's engine far more responsive, ensuring that the driver can overtake other cars more easily. Finally, an ECU remapping can reduce the number of gear changes required, therefore allowing the driver to handle high-torque situations without dipping down to lower gears.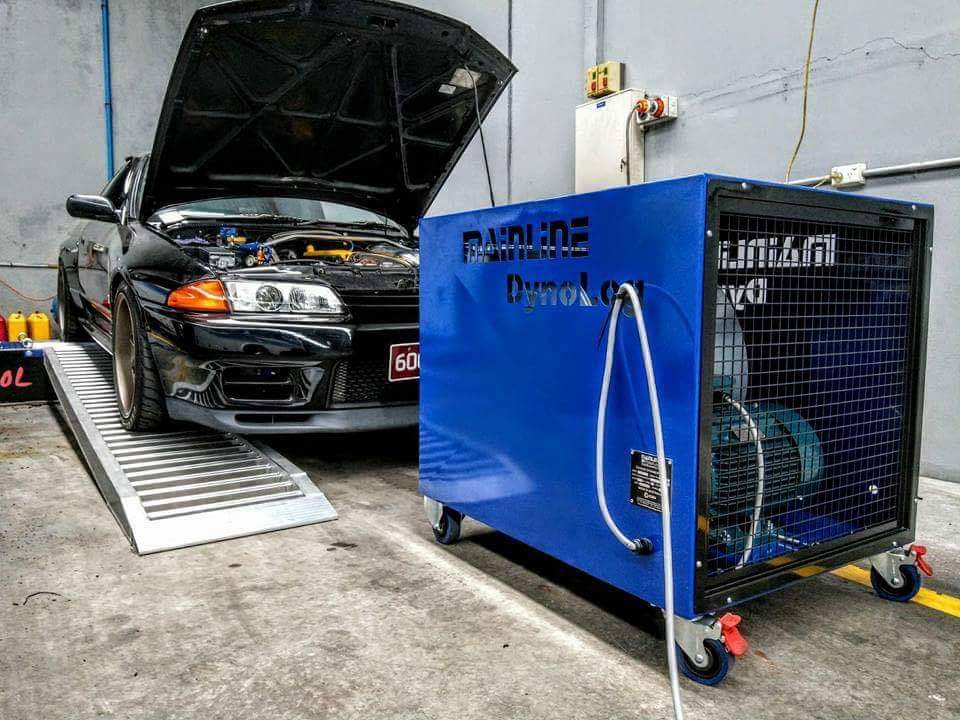 TCU tuning
Cars that contain automatic transmissions typically have a TCU to control the transmissions's functionality including torque limitation and gear shifting. The TCU and ECU work alongside each other through sending and receiving data throughout the car's network system.
Tuning experts typically recommend tuning both the ECU and TCU simultaneously, as this helps fully optimise the vehicle's drivability and performance whilst ensuring both units continue to work in harmony.
Benefits of a TCU remapping include increased speed, increased torque limiters, increased hydraulic pressure and the ability to change the RPM limiter through modifying the TCU's software.
The different stages of dyno tuning
There are three distinct dyno tuning stages, each containing their own imperative performance-enhancing aspects.
These include:
Stage 1
Stage one is for standard specification in unmodified vehicles, ensuring increased torque and power whilst improving fuel economy. Drivers typically notice a more responsive drive and reduced acceleration flat spots as well as a reduced need to visit the petrol station!
Stage 2
The stage two process is renowned for increasing torque and power, but many require certain software upgrades to support and supplement the remapping. Drivers will notice a great increase in power and torque, but may not notice as much of an increase in fuel economy.
Stage 3
Stage three is far more involved than the previous two stages, which means you will most definitely require some software upgrades to receive this tuning. Stage three tuning provides head/valvetrain upgrades, extensive fuel system upgrades, forced induction addition, supercharger or turbo upgrades more.
Contact Tuned by Anton today
Tuned by Anton is Melbourne's ultimate stop for a top class dyno tuning. Whatever stage you would prefer, the Tuned by Anton experts are there to ensure that your vehicle will reach a much higher standard of performance and fuel economy, with our skilled, dedicated and experienced professionals providing the best service in the business.
Call us on 0411 390 495 to find out more about our first class service.